Health Careers Program (HCP)
About the Program
The Health Careers Program (HCP) immerses students in the biomedical sciences and allows them to explore a wide array of careers in medicine and healthcare. Through Project Lead the Way Biomedical Science courses, the HCP empowers students to build knowledge and skills through challenging project-based learning, as well as in-demand, transportable skills like problem solving, critical and creative thinking, communication, and collaboration. The HCP also encourages students to develop their understanding of medical ethics, legal responsibilities, and cultural competence in healthcare while introducing them to new frontiers in medicine. Students in the HCP gain real-world experience through regular clinical visits, interactions with healthcare professionals, seminars, volunteer service, and training sessions at centers of medical excellence in the Los Angeles area.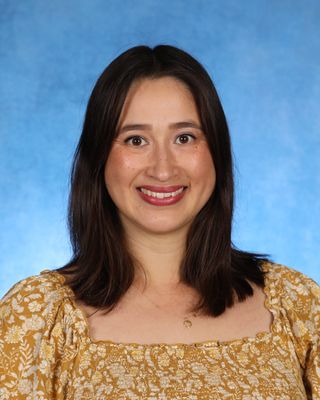 Program Director Mrs. Stephanie Gordon
Mrs. Stephanie Gordon brings over a decade of experience as a science educator and a passion for health equity to the Health Careers Program. Combining her background in neuroscience research at the University of California, Riverside and plant pathology research at the USDA with her Master's Degree in Secondary Education from Loyola Marymount University, she aims to develop students' academic, clinical, and transportable skills. Mrs. Gordon enjoys mentoring young women to become agents of change within their community and within the fields of medicine and health care.