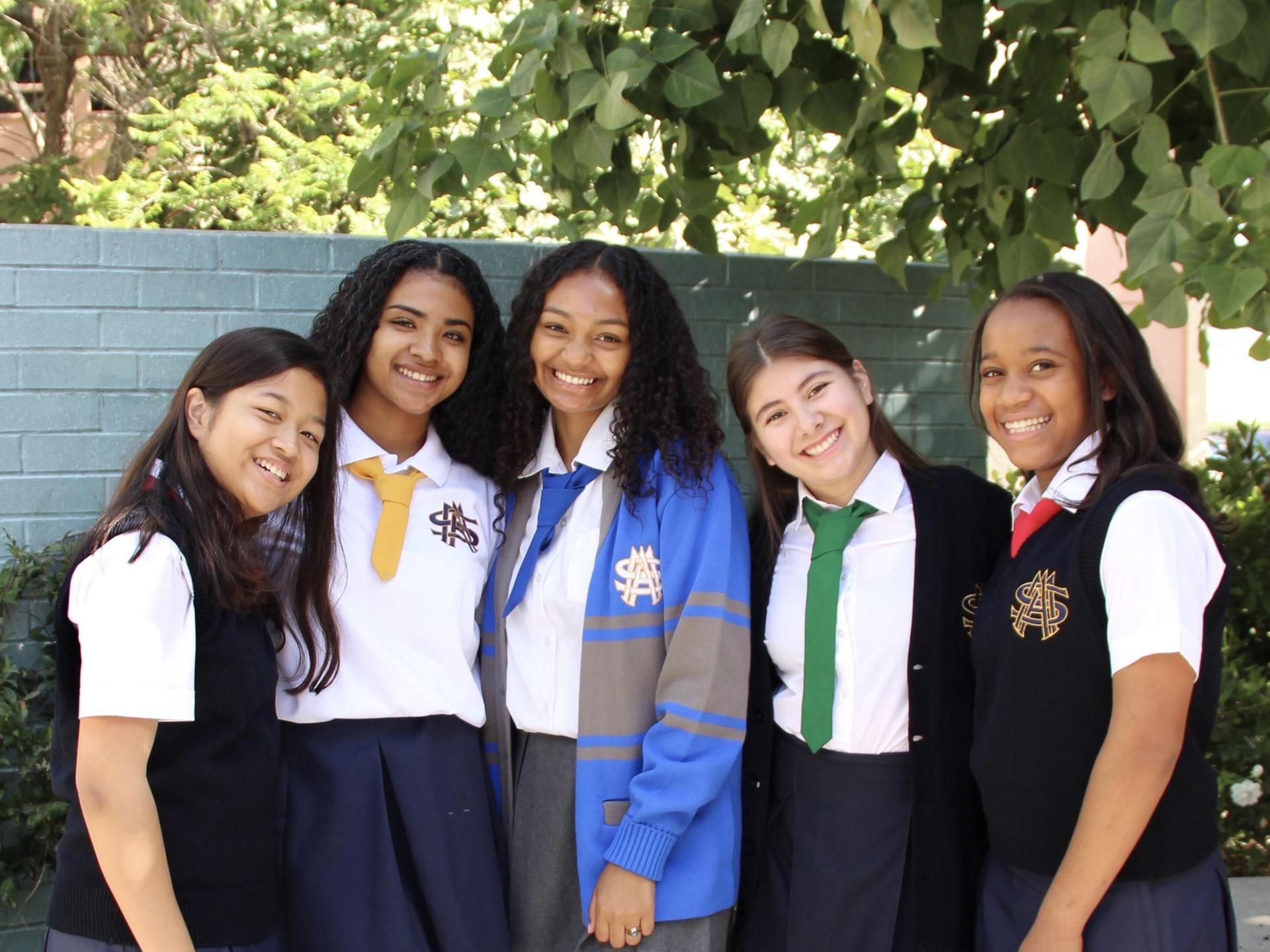 Join us for our 2021-2022 Admissions Events listed below to learn how our students receive a faith based, rigorous college preparatory experience. Meet our administrators, directors, students, faculty, staff and parents at our events to receive all the information you need to make St. Mary's Academy (SMA) your high school choice!
We are here for YOU!
Call our Admissions Office at (310) 674-8470 ext. 216 during office hours Monday-Friday from 7:00 am-3:00 pm or email us at admissions@smabelles.org to get information about SMA. If you are interested in a personal school tour, please reach out to set an appointment.

Virtual Meet & Greet Mondays
The SMA Admissions Team and Onward Scholars Program will host a virtual Meet and Greet information session for prospective families from 6:30PM-7:30PM. Each Meet and Greet Monday will offer a different set of guests speaking about the following topics: career path programs, co-curricular activities, academics, and our unique sisterhood.

Sign up today to attend one of the sessions below.
Open House & High School Information Night
Our program includes an explanation of the SMA application process, an overview of academic and co-curricular programs, an introduction to the Onward Scholars program, and a description of SMA scholarship and need-based financial aid opportunities.
Sign up today to attend one of the sessions below.
October 23 (Fall Harvest Edition): 4:00PM - 7:00PM

December 2 (Christmas Belle Edition): 6:30PM - 8:30PM
8th graders are welcomed to be a Belle for a Day. Prospective students will have the chance to shadow a current student during a normal school day, sit in on live classes, and learn more about SMA. Lunch will be provided by SMA. Students attending Belle for a Day should be dropped off at 8:30am and picked up at 2:30pm.

Sign your daughter up today to attend one of the dates below.
Spaces are limited!

September 29

October 8

October 14

November 19

December 3

February 4

February 8



Visit SMA on Social Media
Check out SMA's social media to see what's happening! Updates are made frequently and you will get a quick snapshot of our busy Belles.