January 13 Press Release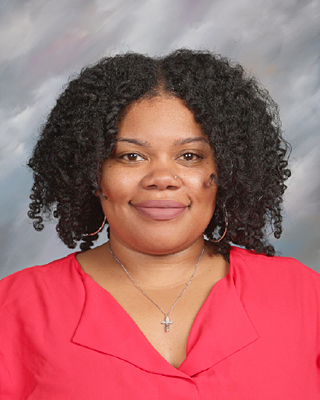 ---
FOR IMMEDIATE RELEASE
Danese Bardot
St. Mary's Academy
P: (310) 674 - 8470 Ext. 209
E: dbardot@smabelles.org
ST. MARY'S ACADEMY ANNOUNCES DR. BRANDI ODOM LUCAS
AS ITS NEW HEAD OF SCHOOL
(INGLEWOOD, CA) St. Mary's Academy is pleased to announce Dr. Brandi Odom Lucas as its next
Head of School. Founded in the tradition of the Sisters of Saint Joseph of Carondelet, St. Mary's is the
longest, continuously operating Catholic girls' high school within Los Angeles, with 130+ years of
shaping women of distinction who are committed to life-long learning and service.
Personifying St. Mary's commitment to life-long learning, Dr. Lucas received her Bachelor's degree in
Psychobiology from the University of California and worked as a Research Assistant with Charles Drew
University of Medicine. She obtained her Master's degree in Catholic School Administration and a
Doctorate in Educational Leadership for Social Justice. Her doctoral dissertation discussed the tie
between church and pedagogical practices among African American males. She also collaborated in
authoring "Can't Turn Around!": The Road to Equity in Catholic School Leadership, a chapter in the
book titled Conscience & Catholic Education and an article published in the Journal of Catholic
Education entitled "Transformation from within: Grounded practice of teachers amidst cultural changes."
Dr. Lucas is well known in the Catholic school community. She most recently served as Principal at
Verbum Dei Jesuit High School in Central Los Angeles, where she began her tenure teaching biology and
psychology. Most notably, Dr. Lucas advanced freshman passing rates at Verb from 65% to 95% within
one year by reshaping academic culture to establish a safe and inclusive learning environment for all
students. Her career demonstrates an absolute dedication to advancing diversity, equity, and inclusion in
academic institutions, and she has welcomed every opportunity to shape the future of education through
the courage of her conviction and strength in her faith. Now, Dr. Lucas will have the opportunity to share
her experiences with the young women at St. Mary's Academy.
"I am honored to join the great list of educators who have taught, supported, led and loved the St. Mary's
Academy community for the past 133 years," said Mrs. Lucas. "I know, first hand, the impact of single-gendered
education, and I look forward to supporting these amazing young women of distinction in taking
their rightful place as leaders in our world."
Dr. Lucas currently serves as part-time lecturer at Loyola Marymount University. She also serves as
President of the Site Leadership Council for Gonzalez Elementary School, Member of the High School
Leadership Council for the Archdiocese of Los Angeles, and proud member of Alpha Kappa Alpha
Sorority, Incorporated.
Dr. Lucas will immediately begin to work with St. Mary's Interim Principals to ensure a smooth
transition in leadership and will officially start as Head of School on January 30, 2023.
###